Are you planning to sail on the Disney Treasure in 2024 or 2025 and want to stay in a cabin themed after your favourite movie? You are in luck we now have the Disney Treasure Stateroom Themes List by Deck!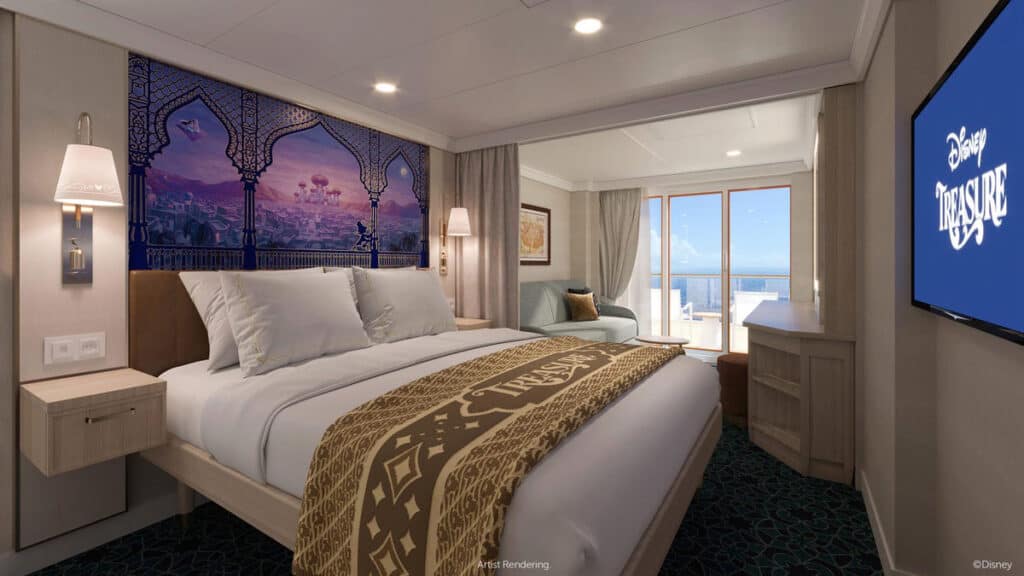 Deck 2 Aladdin and Pocahontas
Deck 6 Aladdin and Pocahontas
Deck 7 Aladdin and Pocahontas
Deck 8 Encanto and Up
Deck 9 Encanto and Up
Deck 10 Nemo and Luca
Deck 11 Nemo and Luca
Here is the full list of the individual rooms and their themes.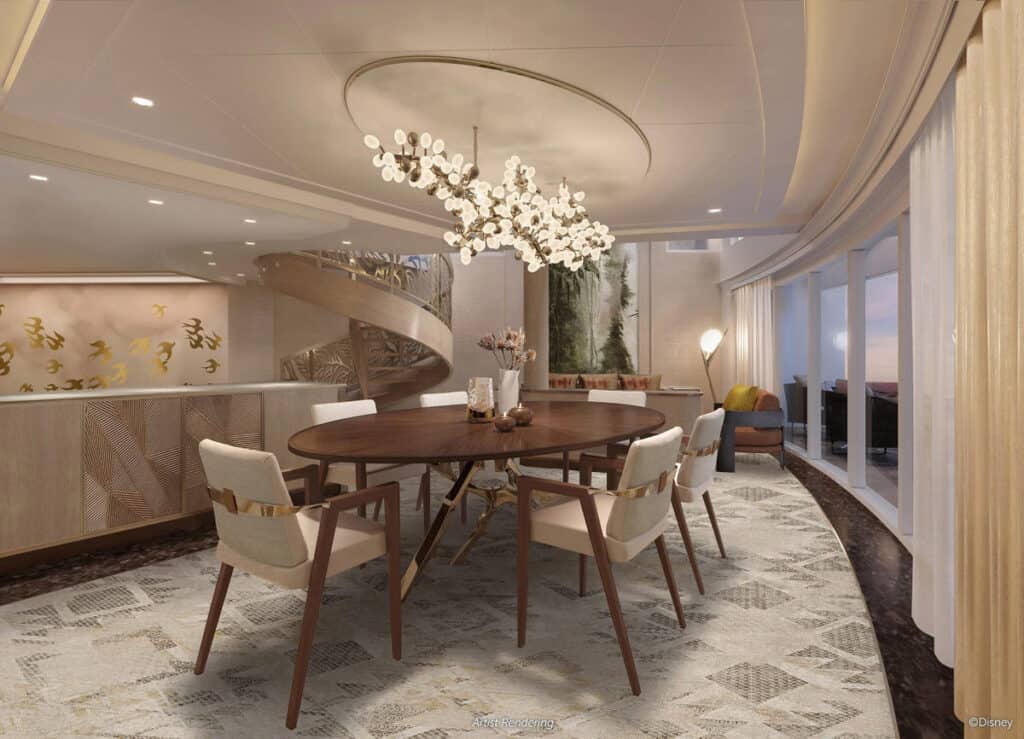 Decks 12 and 13 Concierge rooms Lion King
Deck 12 Royal Suites will be themed after Rajah (Jasmine's tiger in Aladdin) and Bagheera (Mowgli's companion in Jungle Book) on the Disney Treasure
Deck 14: Tomorrow Tower Suite is the Epcot-themed concierge room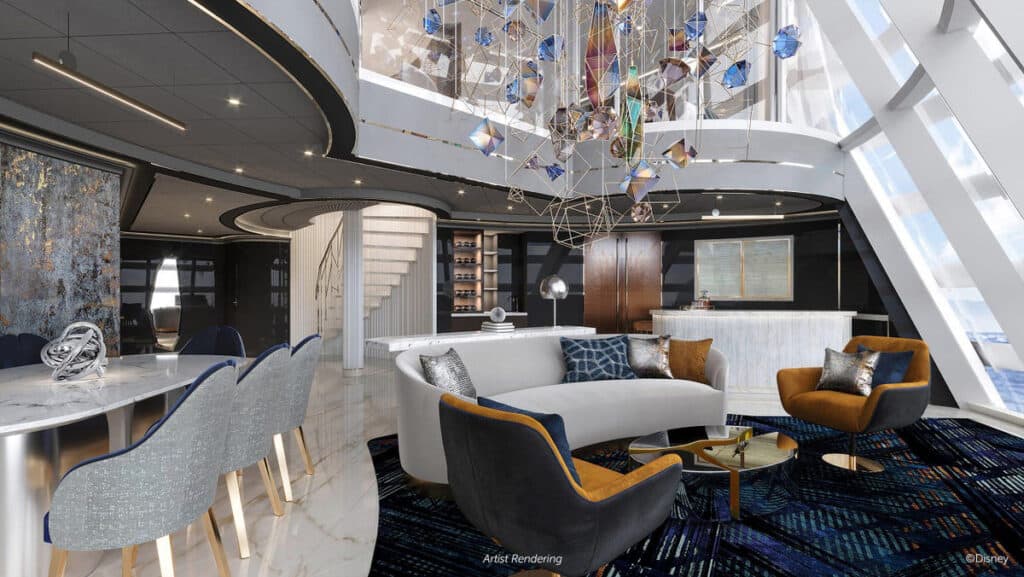 Have you booked or do you plan on booking a cruise on the Treasure? Which cabin theme are you hoping to book? Keep checking back here for the latest news about the treasure or sign up for our newsletter for the latest information.
---
This post may contain affiliate links. Meaning, that if you make a purchase through my links, I will earn a small commission at no additional cost to you. Thank you for your support of this site.