Exciting news if you are sailing soon on the Disney Dream. Disney Cruise Lines has announced a new Dance party.
Complete with colourful new fun for the whole family and a 90s throwback feel, it will be all feet on deck for Disney Cruise Line guests at Mickey's Color Spin Dance Party, and we're excited to reveal more details about this vibrant and energetic celebration perfect for Disney music lovers of all ages.
For starters, it's not a deck party without appearances from Mickey Mouse (in all-new attire), Minnie Mouse and many of their favourite friends – even Max! – and they are all dressed up and ready to bust a move. Each character is assigned a colour, and when the wheel lands on their colour – it's time to party!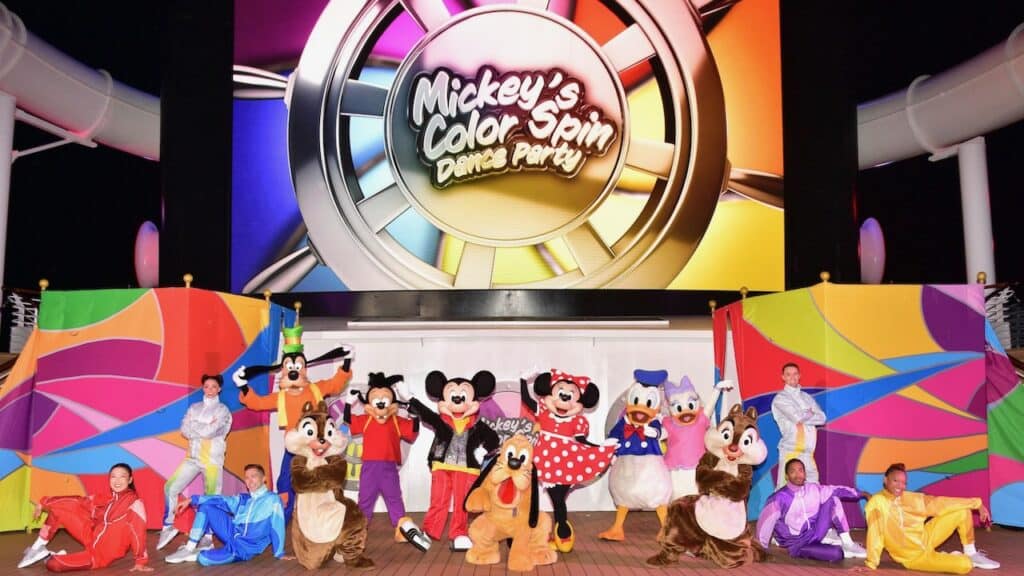 This unique deck party is interactive from start to finish. After a sing-along preshow of "Into the Unknown," each spin on the colour wheel will have your family singing, dancing and doing the wave and hand jive to unique renditions of iconic Disney songs with an upbeat techno twist.
If you're wondering how to pack for the occasion, we're encouraging all partygoers to dress like their favourite characters for the festivities. Or, feel free to join the colour crew dancers, who will don colourful throwback tracksuits on stage!
Mickey's Color Spin Dance Party is coming to select sailings on the Disney Dream beginning this week on the voyage to the Norwegian Fjords and Iceland.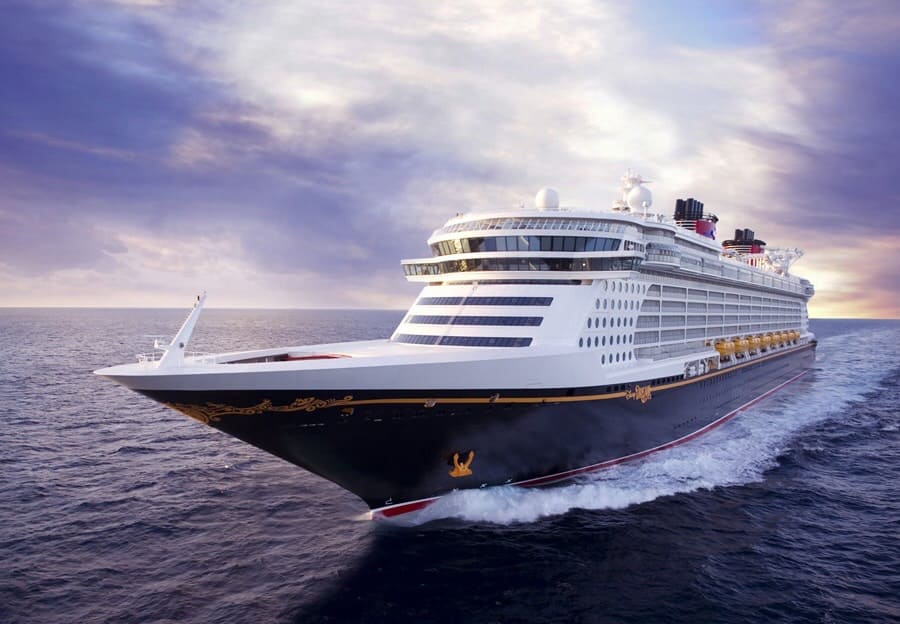 Don't miss your chance to sail with us in colour aboard the Disney Dream! You can find our summer 2023 itineraries on Disneycruise.com, and be sure to check back here for the latest news and Disney Cruise discounts.
---
This post may contain affiliate links. Meaning, that if you make a purchase through my links, I will earn a small commission at no additional cost to you. Thank you for your support of this site.