The Disney Wish has multiple locations where you can get a coffee. The Wishing Star Café is located on deck four midship. You can find the Enchanted Sword Café on deck five midship. Cove Café is located on deck thirteen aft.
Baristas Favorites
Espresso (Single) $2.50
Espresso (Double) $3.50
Macchiato (Single) $2.50
Macchiato (Double) $3.50
Mocha (Single)$3.25
Mocha (Double)$4.50
Café Latte (Single) $3.25
Café Latte (Double) $4.50
Cappuccino (Single) $3.25
Cappuccino (Double) $4.50
Add Flavor $0.75
Nitro Coffee $6.00
Magic Cocoa $6.50
Cornetto Café $5.00
Tiramisù $7.00
Green Tea Matcha $5.50
Turmeric Latte $5.50
Beet Root Latte $5.50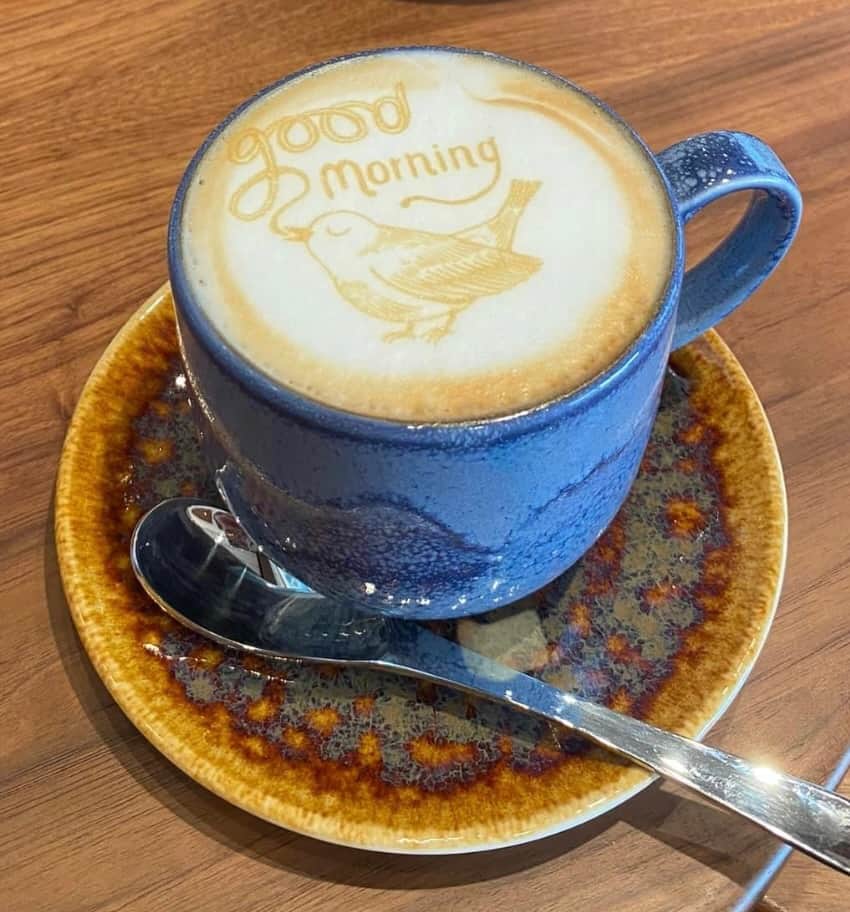 Fresh from the Press
Booster Orange, Carrot, Lemon, Ginger $5.25
Rejuvenate Beet Root, Carrot, Apple $5.25
Detox Kale, Spinach, Cucumber, Spirulina, Dasani $5.25
Juice 'N' Go
Juice Tonic Rebuilding
Apple, Banana, Kale, Spinach, Chia Seed, Spirulina $6.25
Get Up Restore Banana, Blueberry, Strawberry, Almond Milk, Sunflower Seeds, Turmeric Powder $9.00
Add Protein Vanilla or Chocolate $1.50
Around The World
Austrian Coffee, Chocolate, Whipped Cream $6.00
Turkish Coffee, Sugar $6.00
Vietnamese Coffee, Condensed Milk $6.00
Mexican Coffee, Spices $6.00
Italian Espresso, Ice Cream $6.00
Thailand Coffee, Thai Tea, Condensed Milk $6.00
To Go
Illy Cold Brew Cappuccino $5.00
Vita Coco Coconut Water $6.25
Core Power Strawberry Banana or Vanilla $5.00
Health-Ade Kombucha Pink Lady Apple or Pomegranate $6.25
Huzzah Probiotic Juicy Pear or Strawberry Hibiscus $5.00
Cold Brew Cocktails
Brew Colada SelvaRey Coconut, Coconut Water $12.50
Brew Fashion Old Forester, Chocolate Bitters $12.50
Brew Tonic Gun Powder Gin, Fever-Tree $12.50
Brew & Sand Monkey Shoulder, Cherry Heering, Cointreau Blood Orange $12.50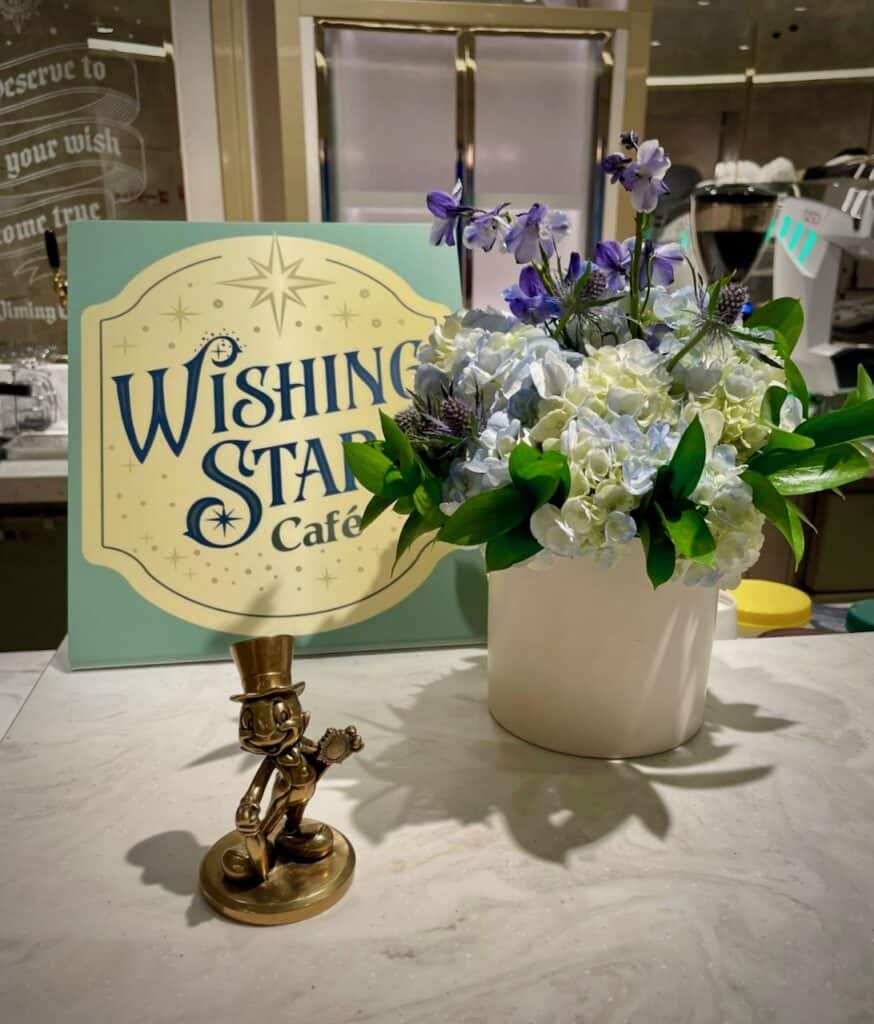 Cocktails
Rum Mocha Illy Cold Brew, SelvaRey Chocolate Rum, Kahlua $11.00
Matcha-tini Tia Maria Matcha, Belvedere Single Estate Lake Bartezek $11.00
Wine by the Glass
Moët & Chandon Ice Épernay, France $15.25
Taittinger Brut La Française Reims, France $16.75
St. Francis Chardonnay Sonoma County, California, USA $9.75
Santa Margherita Pinot Grigio Trentino-Alto-Adige, Italy $11.00
Vanderpump Rosé Côte de Provence, France $11.25
Cloudy Bay Sauvignon Blanc Marlborough, New Zealand $13.50
King Estate Pinot Noir Oregon, USA $12.50
Felino Malbec Mendoza, Argentina $9.50
Kendall Jackson Cabernet Sauvignon California, USA $9.50
Murphy-Goode Merlot Sonoma County, California, USA $9.00
Make sure you keep checking back or sign up for our newsletter for the latest Disney Cruise News, like the recent the latest discounts, other menus from the Disney Wish cafés and restaurants, and a chance to win a Disney Cruise.
---
This post may contain affiliate links. Meaning, that if you make a purchase through my links, I will earn a small commission at no additional cost to you. Thank you for your support of this site.