Concierge cruisers can enjoy an embarkation lunch at 1923 on the Disney Wish.
Appetizers
Sliced Smoked Salmon with Lemon and a Honey-Mustard Dill Sauce
Beef Empanadas with Red Chimichurri
Mixed Salad with Iceberg, Spinach, Cherry Tomatoes, Cucumbers, Red Onions, and Carrots with a choice of Dressing: Raspberry, Balsamic, Ranch, or Italian Vinaigrette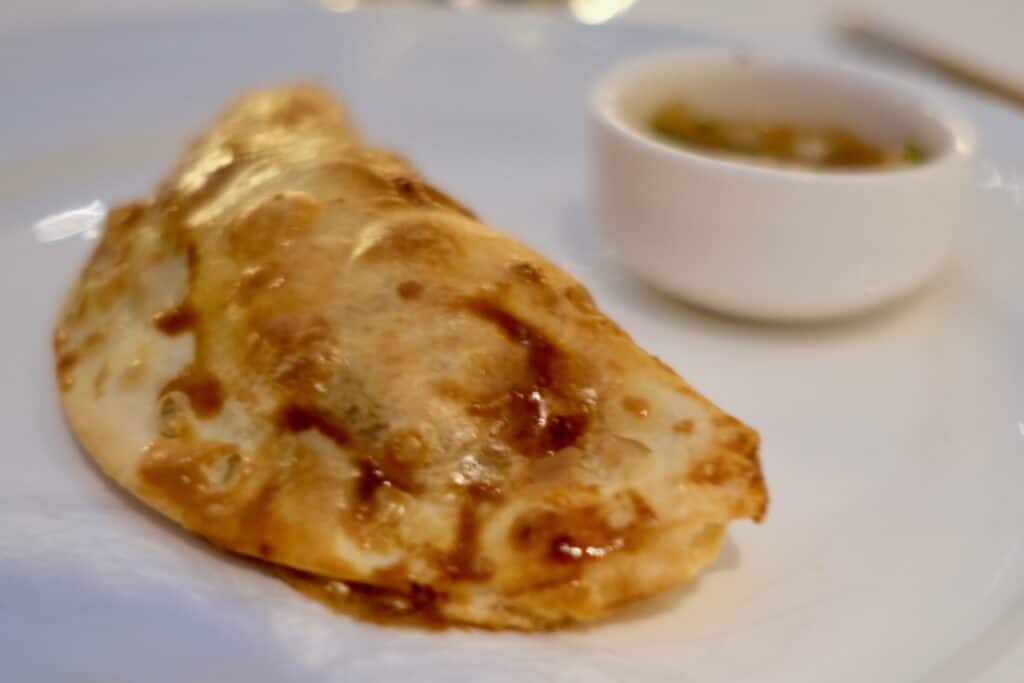 From The Kettle
Seafood And Chicken Gumbo With Cornbread a hearty portion served in individual crocks
Leek And Potato Soup With Soda Bread a hearty portion served in individual crocks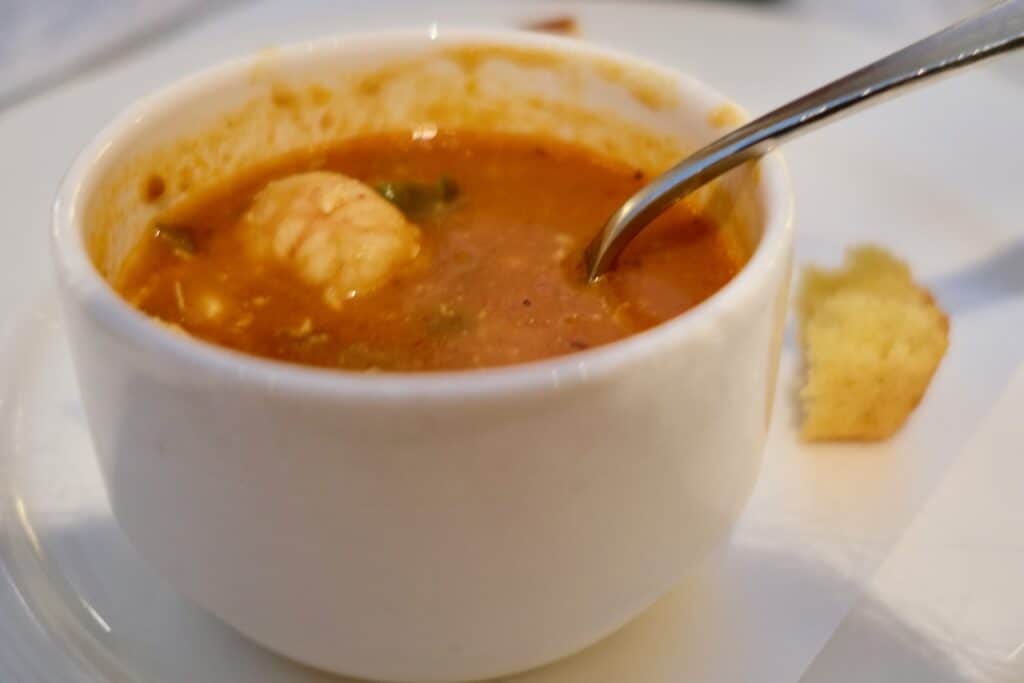 Entrées
Pennette Pasta with Tomato-Basil Provençal Sauce, Goat Cheese, and a Spinach-Pesto
Grilled Salmon Salad Grilled Salmon Filet on tossed Iceberg, Citrus-Marinated Couscous, Spinach, Artichokes, Tomatoes, and Cucumbers
Muffuletta Sandwich Olive Salad, Genoa Salami, Mortadella, and Provolone Cheese on Muffuletta Bread served with a side of Chips
Chicken Caesar Salad Marinated, Roasted Chicken Breast served with crisp Romaine Leaves, Vine Tomatoes, creamy Caesar Dressing, Sea Salt Croutons, and shaved Parmesan
Poached Lobster Salad with Spinach, Escarole, Arugula Leaves, Avocado, Fingerling Potatoes, Asparagus, Shallots, and a Lemon-Flat Leaf Parsley Dressing
Roasted Beef Tenderloin with Sautéed Wild Mushrooms, Parsnip Purée, Cabernet Wine Black Truffle Reduction, and crisp Celeriac Chi
Desserts
Cookies 'N Cream Cheesecake layered on a Chocolate-Graham Cracker Crust with Whipped Cream
Carrot Cake layered with Lemon-Cream Cheese
Welcome Aboard Sundae Vanilla Bean Ice Cream with Pecan-Caramel Cupcake Bites, Butterscotch Sauce, and Whipped Cream
Warm Molten Pot with Homemade Hazelnut Gelato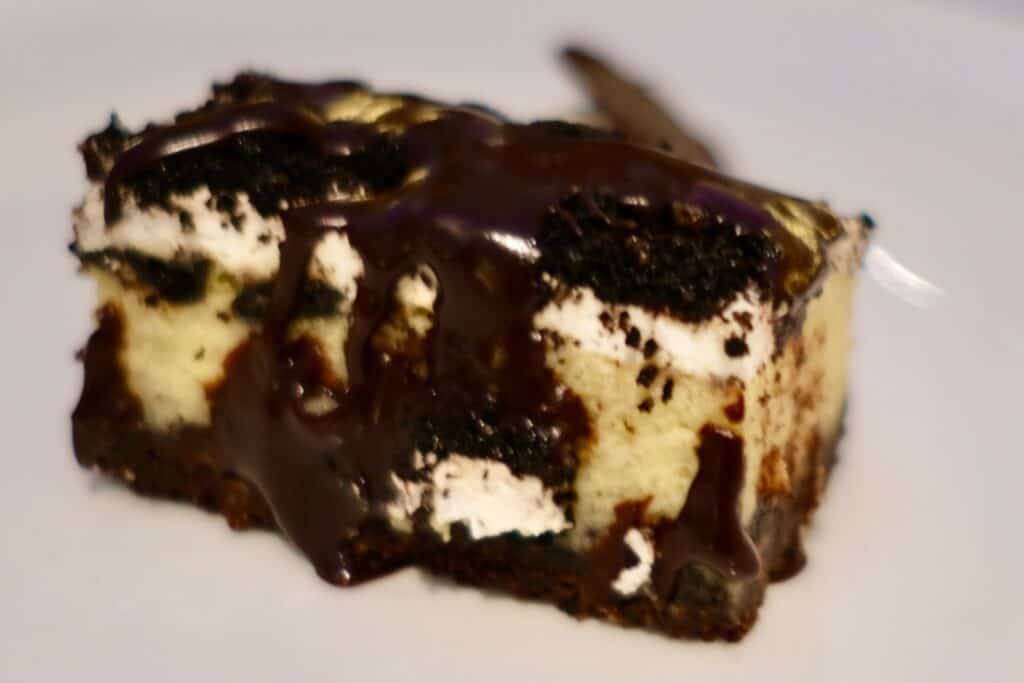 No Sugar Added Dessert
Chocolate Marquise Bombe Rich Chocolate Mousse with Raspberry Sauce
CHILDREN'S SELECTION
Entrées
Mickey's Mac & Cheese served with fresh Vegetables and Steak Fries
Minnie's Mini Burger served with fresh Vegetables and Steak Fries
Golden Chicken Strips With Barbecue Sauce served with fresh Vegetables and Steak Fries
Mickey Check Meal Grilled Chicken Breast with Roasted Red Skin Potatoes, steamed Carrots, and fresh Watermelon served with a choice of Low-fat Milk or Water.
Not travelling in a concierge room? There is an embarkation lunch for you too, check out the menus here. You can find menus for the other meals and restaurants here. Make sure you keep checking back or sign up for our newsletter for the latest Disney Cruise News and the latest discounts.
---
This post may contain affiliate links. Meaning, that if you make a purchase through my links, I will earn a small commission at no additional cost to you. Thank you for your support of this site.