Disney Cruise Line has updated their know before you go section. They will no longer require guests departing from the United States to have testing for Covid-19 regardless of vaccination status.
All of us at Disney Cruise Line look forward to welcoming you aboard soon. We are reaching out with important updates to the COVID-19 testing requirements for your sailing.
Beginning November 14, 2022, for sailings departing from the United States, Disney Cruise Line will no longer require Guests (regardless of vaccination status) to provide proof of a negative COVID-19 test prior to sailing. Disney Cruise Line continues to highly recommend that all Guests be fully vaccinated and encourages unvaccinated Guests to take a COVID-19 test two days prior to sailing.
As our health and safety protocols and operational guidelines are subject to change, please visit the Know Before You Go section of our website for the latest information and answers to many frequently asked questions.
Guests booked on sailings departing from the U.S. November 14, 2022, through January 31, 2023, may modify or cancel their sailing by November 13, 2022 without any Disney-imposed cancellation fees. Please contact your travel agent for details on how to cancel or modify your booking. Please note that change fees and cancellation fees imposed by third-party suppliers, such as airlines and hotels, as well as travel insurance, are not refundable. Refunds will be processed back to the original form of payment. Standard cancellation policies and terms and conditions apply for any cancellation or modification requests received on or after November 14, 2022.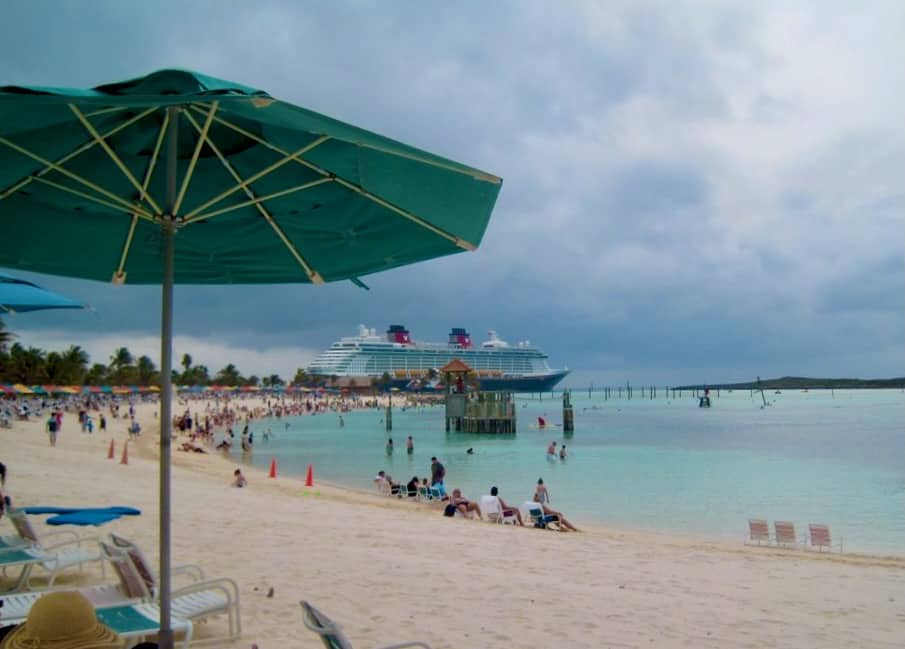 Guest must complete Online Check-in beginning 30 days prior to their sailing. You will need to submit the required documents as well as select a Port Arrival Time. All Guests, including our Platinum Castaway Club Guests, will need to select a Port Arrival Time.
Please be aware that Guests will not be permitted at the terminal or in parking areas before their scheduled arrival time. Guests who arrive early will be asked to return at their scheduled arrival time. Online Check-in can be completed or modified up to one day prior to sailing. After completing Online Check-in, you will receive a Port Arrival Form by email.
Bring this with you to the port to expedite your arrival.
Check out the latest cruise discounts, download your guide to the Magic or Wonder, and learn about the latest tips and tricks to make your cruise even better. Make sure you check our step by step guide to check in for your Disney Cruise.
---
This post may contain affiliate links. Meaning, that if you make a purchase through my links, I will earn a small commission at no additional cost to you. Thank you for your support of this site.