A reader has let me know that the Disney Wish now has streaming TV and Disney on Demand available for streaming on the app.
The Disney Wish had many people complaining about the location of the television in the staterooms. Unlike the other ships, the Disney Wish had large TV's mounted across from the bed. It made watching the TV from the couch tough. It was one of the biggest complaints about the new staterooms.
It is unclear if this is why you can now stream from the app. Over the last month, cruisers have been reporting that the TV's now have articulating arms so they can be adjusted to be seen from the couch. There is also no word from Disney if the streaming will be available on the other ships.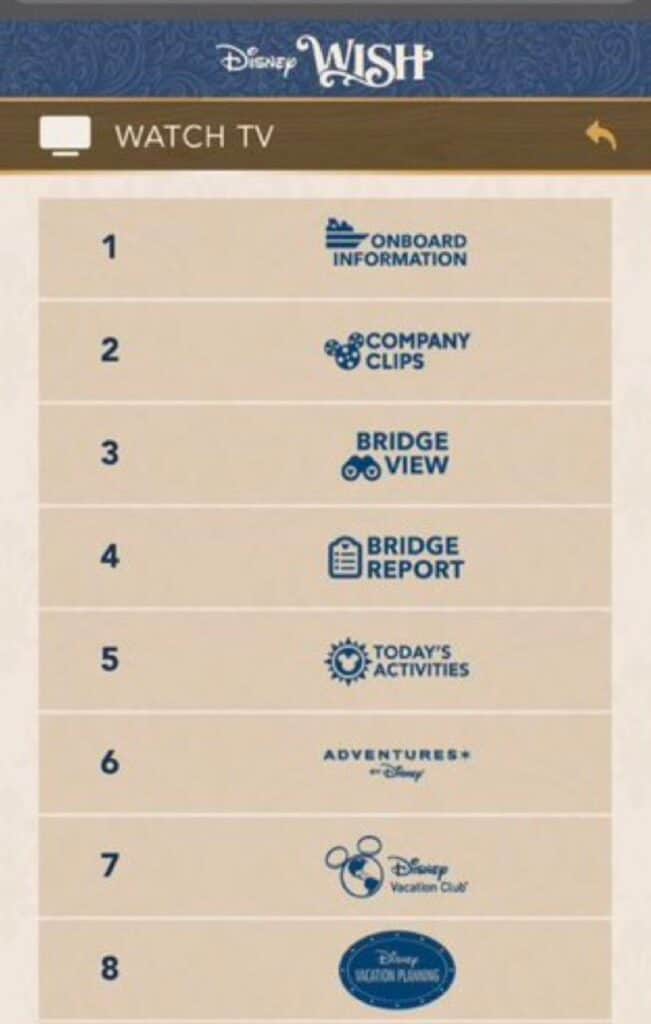 Are you sailing on the Disney Wish soon? Are you excited to try out the streaming? Sign up for our newsletter to get the latest Disney Cruise news, like the current Disney contest to win a Disney Cruise on one of the Silver Anniversary Cruises.
---
This post may contain affiliate links. Meaning, that if you make a purchase through my links, I will earn a small commission at no additional cost to you. Thank you for your support of this site.