Did you know you can get a pirate makeover on a Disney Cruise? On the pirate night, Bibbidi Bobbidi Boo becomes The Pirates League. All guests over the age of 3 are invited to channel their inner pirate, and with a shiver me timbers makeover.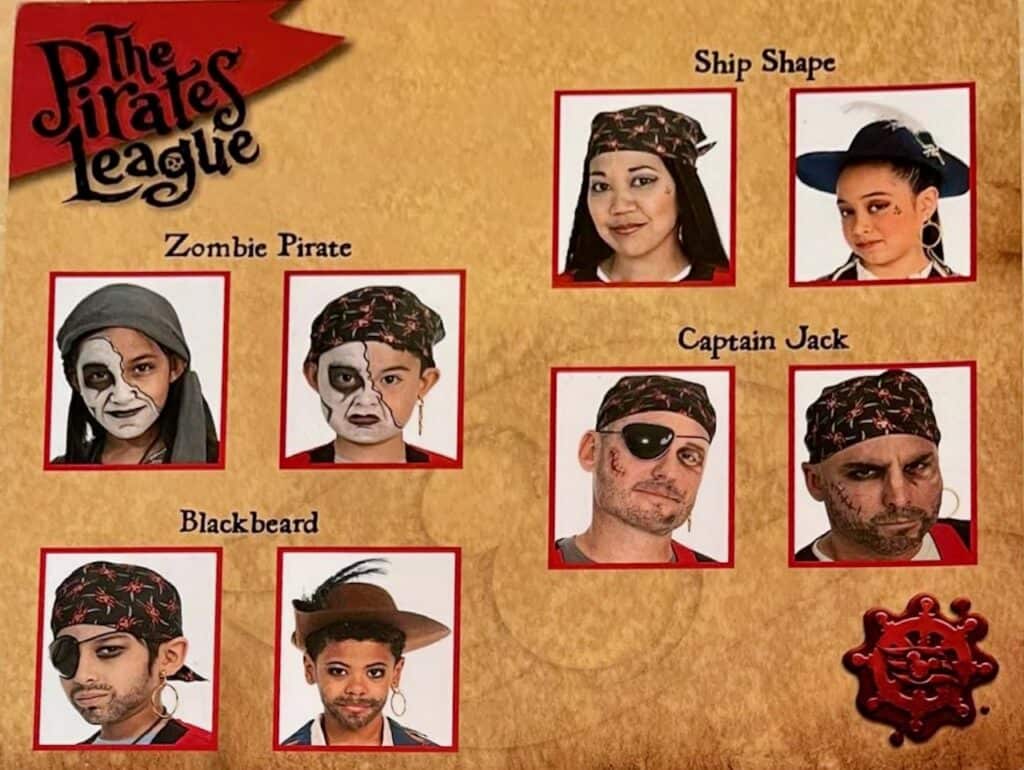 The makeovers take approximately 30 minutes to apply and are available on Pirate Party Nights only.
Packages
Pirate Costume (Youth) $199.95
Choice of pirate costume
Makeup application
Cinch bag
Bandana, eye patch and earring
Sword
Swashbuckle $99.95
Pirate vest and waist belt
Makeup application
Cinch bag
Bandana, eye patch and earring
Sword
Pirate Makeup and Accessories $59.95
Makeup application
Cinch bag
Accessories
Bandana, eye patch and earring
Sword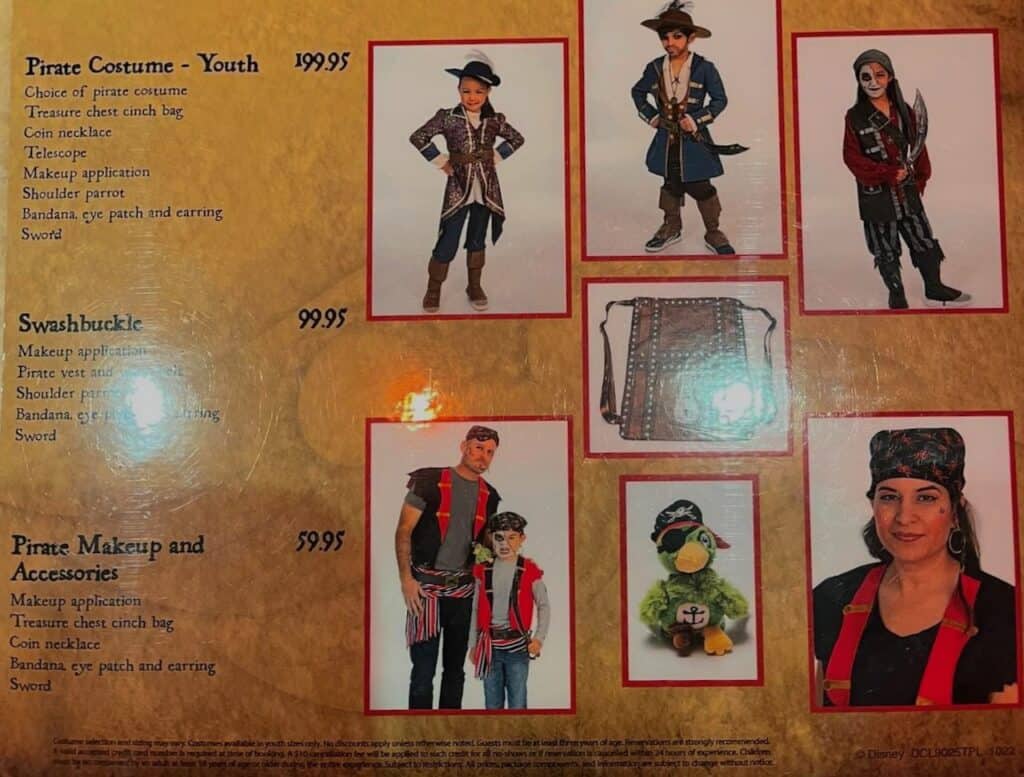 The Fine Print
All package components and related information, including costume sizes, experience duration and prices, are subject to change without notice. Guests must be three or older to participate, and children between the ages of 3 and 12 must be accompanied by an adult 18 or older during the entire experience.
If you wish to cancel your reservation, please do so at least 24 hours before your scheduled time to avoid a $ 10 per person cancellation fee. The cancellation fee also applies to no-shows.
How Do You Book a Pirate Makeover?
You can book your appointment once your booking window opens. Your booking window depends on your Castaway Club status. New cruisers booking window opens up 75 days before your cruise. You will find the spot to book under Onboard Activities. Make sure you choose the day that Pirate Night will happen and look for the Pirates League. Pirate Night is not available on Alaskan or Northern European cruises, instead you have Freezing the Night Away deck party.
Make sure you sign up for our newsletter to keep up with the latest Disney Cruise news. Keep up to date on the latest news about the 25th Silver Anniversary Cruises, Lighthouse Point, and the Disney Treasure.
---
This post may contain affiliate links. Meaning, that if you make a purchase through my links, I will earn a small commission at no additional cost to you. Thank you for your support of this site.