Mama Odie's Kitchen
One Beignet $1.5
Two Beignet $2.5
Three Beignet $3.25
Mama's Special $19 3 Beignets Valrhona Chocolate and Ethel M Chocolate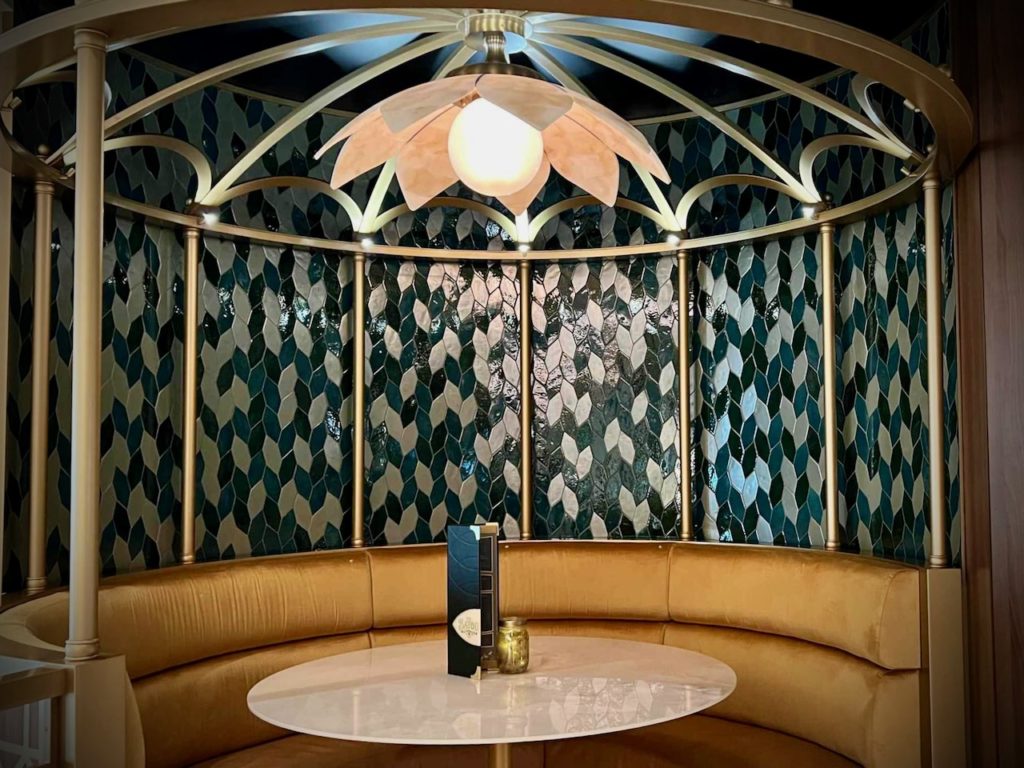 Cocktails
Smoked Fashioned $20 Bayou Rum XO Mardi Gras | Bitters
Cajun Michelada $9 Clamato | Cajun Spices | Abita Amber Lager
Orleans Crusta $11 Hennessy VS | Grand Marnier| Luxardo | Angostura
Hurricane $12 Bayou Reserve | Passion Fruit | Lime With souvenir glass $17
Absinthe Frappé $10 Pernod Absinthe | Anisette| Abita Vanilla Cream Soda
Sazerac $13 Pernod Absinthe | Sazerac Rye | Peychaud's Bitters
Draft Beer
Abita Purple Haze Raspberry Lager $7.5
Abita Amber Lager $7.5
Terrapin Wake'n'Bake Imperial Stout $9
Bottled Beer
Abita Turbodog Brown Ale $7
Abita Jockamo Juicy IPA $7
Abita 30 90 Lager $7
Abita Legit Hard Lemonade $7
The Bayou is one of my favorite spots on the ship. The theming and special touches are perfect. #DisneyCruise #DisneyWish #DisneyChristening pic.twitter.com/U0spCBR8BC

— Landon McReynolds (@LandonProducer) June 29, 2022
Zero Proof (Non-Alcoholic)
Abita Root Beer $5.5
Abita Vanilla Cream Soda $5.5
Abita King Cake Soda $5.5
New Orleans Float Honey Salted Caramel Almond Häägen-Dazs & Albita Root Beer $5.5
Orange Soda Fresh Orange Juice & Abita Vanilla Cream Soda $5.5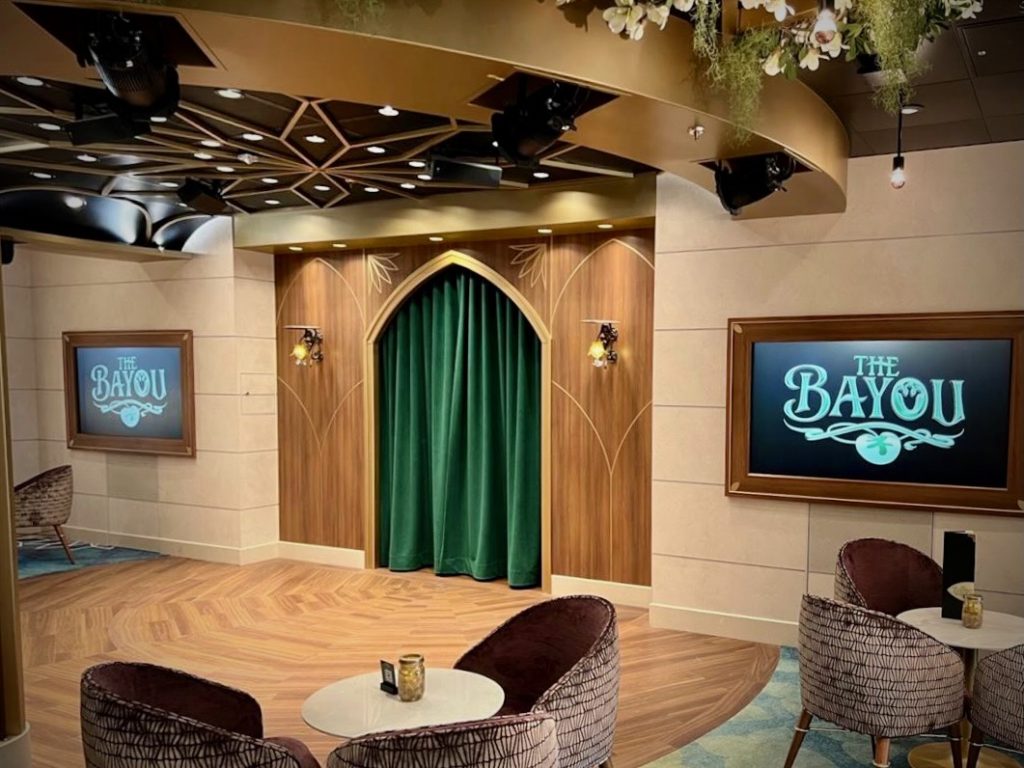 Wine by the Glass
Moêt & Chandon Ice $15.25
Taittinger Brut La Fraçaise $16.75
St. Francis Sonoma Chardonnay $9.75
Santa Margherita Pinot Grigio Trentino $11
Vanderpump Rose $11.25
Cloudy Bay Sauvignon Blanc $13.5
King Estate Pinot Noir $12.5
Felino Malbec $9.5
Kendall Jackson Cabernet Sauvignon $9.5
Murphy-Goode MO Merlot $9
Sommelier Bin
Each wine by the glass is 11 dollars. As we update our wine list, we find "unique bottles" We would like to relay the value to you. The wine will remain a mystery until presented.
Check out the menus for the restaurants on the Wish: Arendelle, Worlds of Marvel, 1923, Kid's Dinner Menus, Palo Steakhouse Brunch, Palo Steakhouse Dinner, Enchanté, The Rose, Nightingale's and the pub menu for Keg and Compass. Here are the Spa treatments available on the Disney Wish.
Make sure you keep checking back or sign up for our newsletter for the latest Disney Cruise News, like the recent increase for gratuities. There is still a little over a week to enter to win a Disney Cruise.
---
This post may contain affiliate links. Meaning, that if you make a purchase through my links, I will earn a small commission at no additional cost to you. Thank you for your support of this site.