Unwind in a genteel setting inspired by Cogsworth, the majordomo-turned-enchanted clock. A warm palette of rich woods and shining metals, along with artwork and other details that evoke ornate clocks, pendulums and gears are just some of the ambient details. Spectacular ocean views off the back of the ship provide a romantic backdrop for a memorable evening.
This adult-exclusive restaurant strikes a balance between time-honoured Italian fare and modern steakhouse dining. The menu is very similar to the other ships. There is a $45/person charge, a dress code and reservations are required for this 18+ dining venue.
Alcoholic Beverages
Palo Bloody Mary $10.50
Bellini $5.00
Balsamic Grande $12.00
Antipasti Selection
Antipasti Selection Jonah Crab Claw, Lemon-Marinated Shrimp, Marinated Green Lip Mussels, Spiced Ahi Tuna, Gravlax served with Meyer Lemon, Saffron Aioli, Dill Honey Mustard and Cocktail Sauce
Antipasti Selection Sliced Prosciutto, Sliced Coppa, Sliced Bresaola, Salame Gentile, Marinated Cerignola Olives, Roasted Garlic, Caciotta a Tartufo, Parmigiano-Reggiano and Sweet Pepperdew
Eggs
Cheese & Ham Frittata
Zucchini Frittata
Three Cheese Omelet
Tomato and Onion Omelet
Poached Eggs on Toasted Buttered Muffin With the choice of Rosemary Ham and HollandaiseSauce; Spinach, Asparagus and Mornay Sauce; or Sliced Smoked Salmon, Hollandaise Sauce and Caviar
Soups
Heirloom Tomato and Basil Served with Grape Tomatoes and Virgin Olive Oil
Celery With Spiced Italian Sausage and Focaccia Croutons
Waffles & Pancakes
Strawberry Waffles Served with Maple Syrup, Whipped Cream and Mixed Berries
Apple Cinnamon Waffles Served with Maple Syrup, Whipped Cream and Mixed Berries
Buttermilk Pancake Served with Maple Syrup, Whipped Cream and Mixed Berries
Blueberry Pancakes Served with Maple Syrup, Whipped Cream and Mixed Berries
From Our Pizza Stone Oven
Flatbreads Margherita, Goat Cheese and Sun-dried Tomato, or Spicy Italian Sausage
Calzone Filled with Prosciutto, Basil, Bell Peppers and Mozzarella Cheese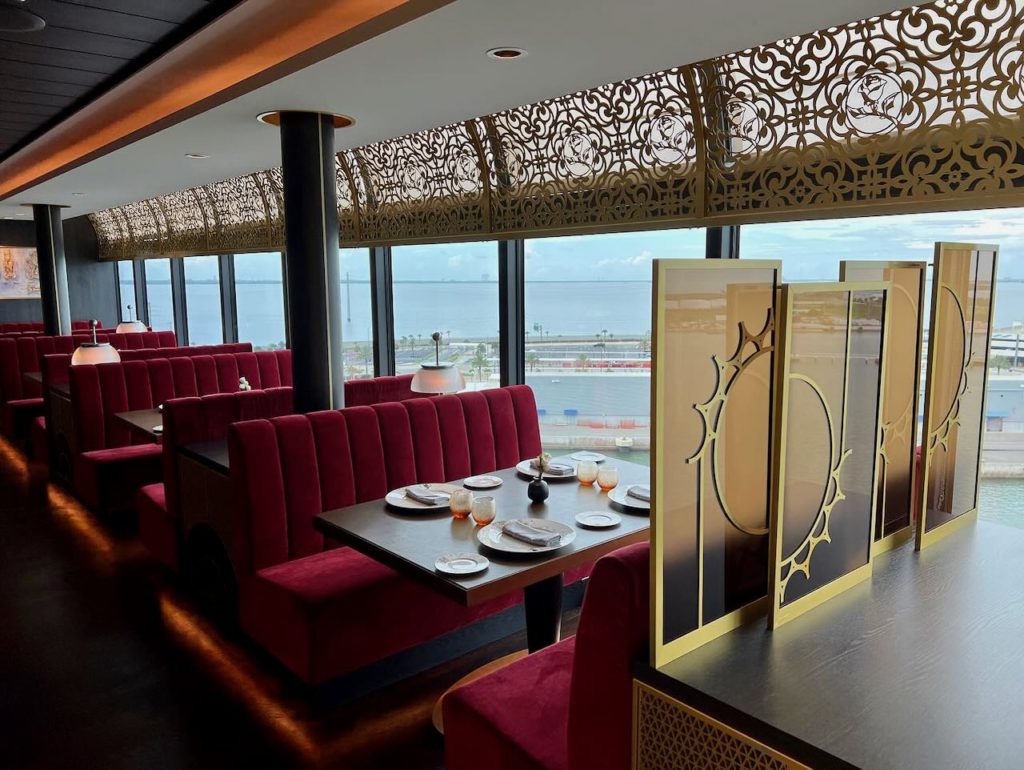 Entreés
Rollatini Melanzane Lightly Breaded Baked Eggplant filled with Prosciutto, sweet Ricotta and Mozzarella, Toscana Sauce, Aged Balsamic Modena
Parmesan-Crusted Chicken Breast Topped with a San Marzano Tomato Basil Sauce and Mozzarella Cheese, Creamy Arborio Rice Risotto
Lasagna Bolognese Roma Tomato Sauce
Veal Saltimbocca Black Garlic Rapini, Barolo Wine Jus
Wild Mushroom Ravioli Meyer Lemon, Nut Brown Butter, Toasted Pine Nuts
Roasted Red Snapper Filet Green Asparagus, Caponata, Saffron Fondant Potato
Grilled Cut Sirloin Steak Thyme-Herb Butter, Green Beans, Barolo Wine Potatoes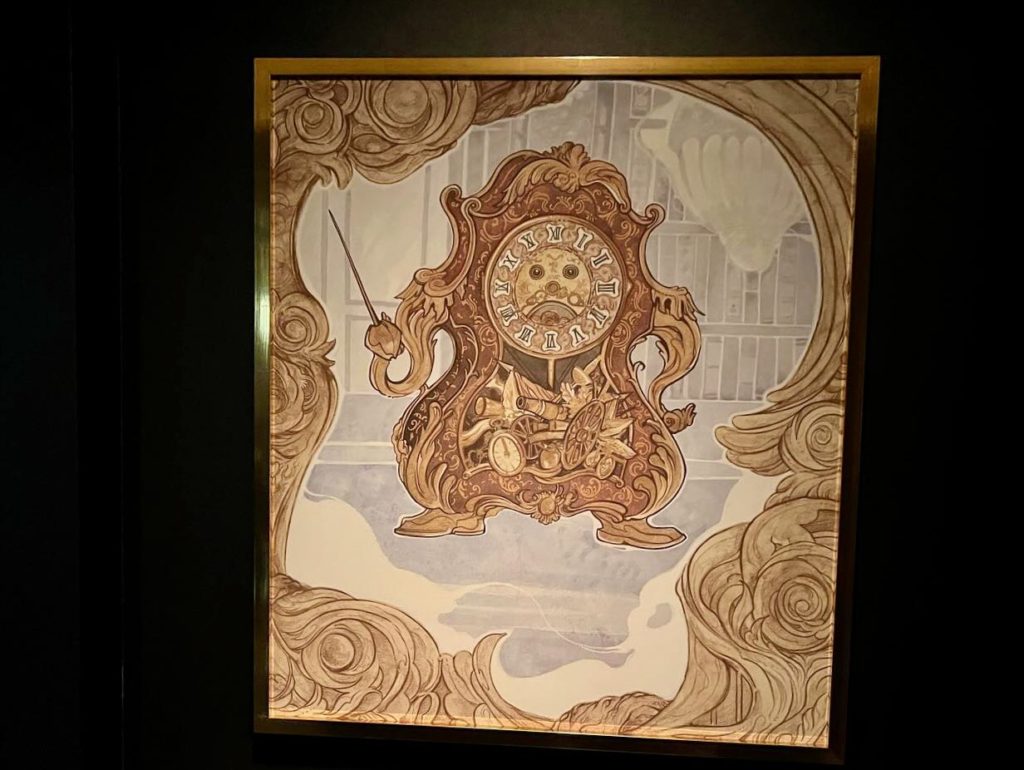 Desserts
Warm Amaretto Chocolate Fondant Double Chocolate Sauce, Hazelnut Gelato, Mocha Chocolate Soil
Italian Zabaglione Fresh Berries, Marsala Wine, Biscotti
Limoncello Torte Citrus Cake, Crème Cheese, Lemon Curd, Citrus Salad
Buttermilk Panna Cotta Pot Strawberry Popping Pearls, Pistachio Crumble
Chocolate Raspberry Tart Bitter Chocolate Crème, Raspberry Ganache, Vanilla Bean Gelato
Bakery
Warm Apple Cinnamon Sticky Bun Maple Butter Frosting, Caramelized Pecan Nuts
Check out the menus for the restaurants on the Wish: Arendelle, Worlds of Marvel, 1923, Kid's Dinner Menus, Palo Steakhouse Dinner, Enchanté, Hyperspace Lounge, The Bayou,  The Rose, Nightingale's and the pub menu for Keg and Compass. Here are the Spa treatments available on the Disney Wish.
---
This post may contain affiliate links. Meaning, that if you make a purchase through my links, I will earn a small commission at no additional cost to you. Thank you for your support of this site.