One of the new lounges on the Disney Wish has been attracting a lot of attention, The Hyperspace Lounge. It has been described as the Skyline with a Star Wars Theme. During the press sailings, its menu including a $5000 drink The Kaiburr Crystal, garnered a lot of buzz. Now, Disney is now requiring guests to have a reservation to get into the lounge.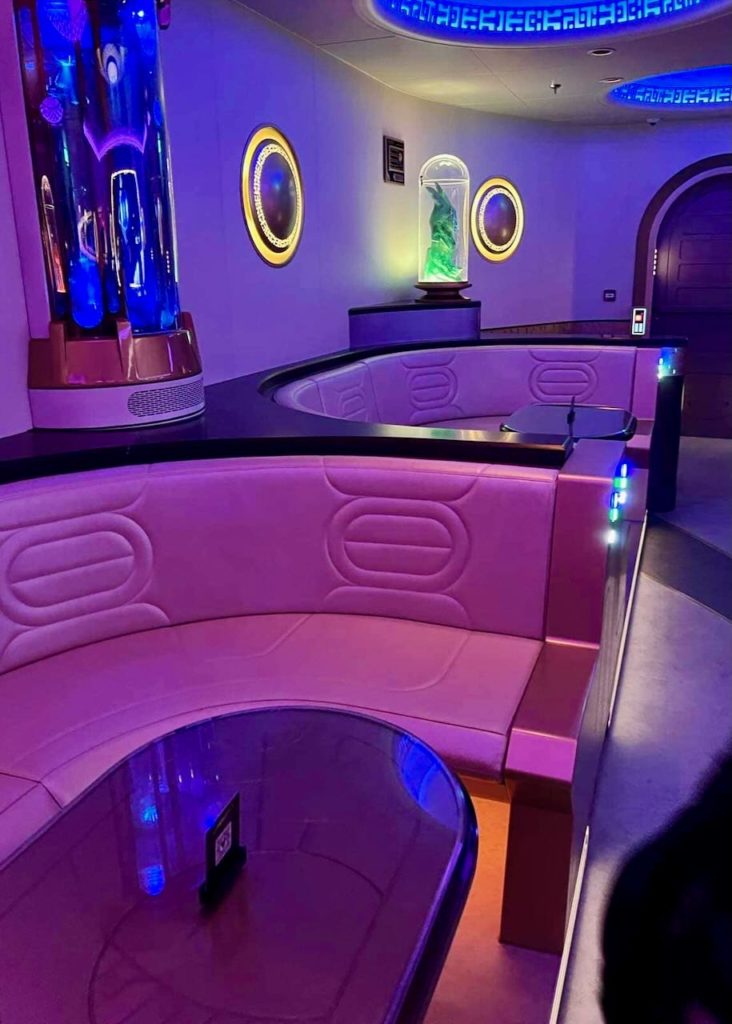 Guests on the Maiden Voyage have reported long waits to get one of the coveted reservations.
I've been in line >an hour to book the @starwars #HyperspaceLounge on the #DisneyWish , and just got to the musical chairs portion of the line. This is a classic "could have been an email"
situation. Or an app. Or online reservation. #WishMaidenVoyage pic.twitter.com/PSLaPvEul8

— A Vincent-Phoenix (@MousePlanetAVP) July 14, 2022
No word yet if future cruises on the Disney Wish will continue to need a reservation to go to the lounge. If a reservation continues to be required I hope Disney comes up with a better system than it used on the Maiden Voyage.
The Maiden Voyage has had a few hiccups, Disney's Aladdin – A Musical Spectacular has been cancelled on all cruises until August 15, 2022. Olaf's Royal Picnic has also been cancelled on the Maiden Voyage.
Check out the other menus for the restaurants on the Wish. Make sure you keep checking back or sign up for our newsletter for the latest Disney Cruise News and the latest discounts. 
---
This post may contain affiliate links. Meaning, that if you make a purchase through my links, I will earn a small commission at no additional cost to you. Thank you for your support of this site.