One of the biggest mysteries on the Disney Wish has been revealed. What is included in the $5000 Kaiburr Crystal at the Hyperspace Lounge?
Scott Gustin (@ScottGustin) has tweeted what Disney is including with the purchase of the drink.
The $5,000 Kaiburr Crystal on the #DisneyWish is an experience that also includes a visit to Skywalker Ranch and a special themed escort off the ship.

Here's everything I was able to confirm: pic.twitter.com/Srm2IwNNat

— Scott Gustin (@ScottGustin) July 1, 2022
The Kaiburr Crystal includes:
A Signature Cocktail, four cups of the cocktail. The cocktail consists of Camus Cognac 4.16, Yuzu and Kumquat, Grand Marnier Quintessence. The cups are silver plated and your to keep.
3 shots Pappy Van Winkle's Family Reserve 23-Year bourbon, Taylor's Kingsman Edition Very Old Tawny Port, and Watenshi gin
A Star Wars backpack, water bottle, other gifts, and a Hyperspace-themed room decoration. It also includes a bottle of Skywalker sparkling wine. A voucher for one to visit to Skywalker Ranch, George Lucas' movie ranch and workplace located in a secluded area near in Marin County California, and a special themed escort off the Disney Wish. Maybe stormtroopers?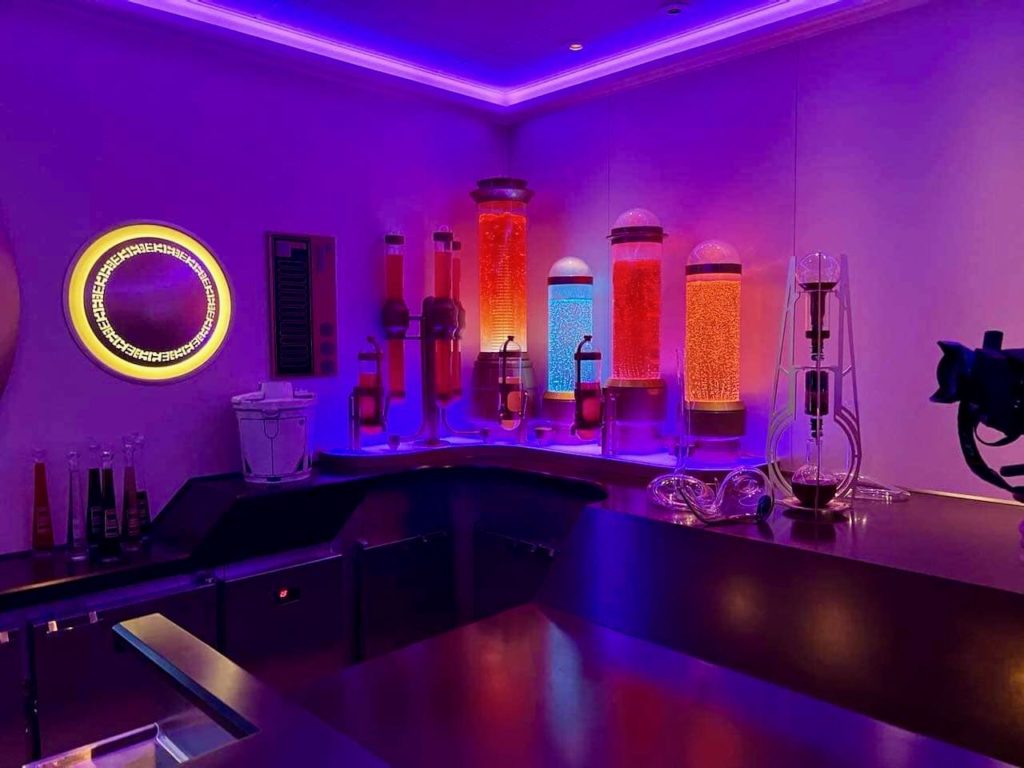 Skywalker Ranch is located near Nicasio, California, in Marin County and is not open to the public. pic.twitter.com/tZjwmmx3Ps

— Scott Gustin (@ScottGustin) July 1, 2022
Skywalker Ranch is not open to the public making this the highlight of the drink. It is an exclusive experience.
The Camtono the drink comes in is not included.
Check out the other menus for the restaurants on the Wish: Arendelle, Worlds of Marvel, 1923, Palo Steakhouse Brunch, Palo Steakhouse Dinner, Enchanté, Hyperspace Lounge, and the pub menu for Keg and Compass.
---
This post may contain affiliate links. Meaning, that if you make a purchase through my links, I will earn a small commission at no additional cost to you. Thank you for your support of this site.