Castaway Cay (pronounced "key?") is Disney Cruise Lines' Private Island. It is a beautiful beach port in the Bahamas where Ron Howard, Tom Hanks and Daryl Hannah filmed the movie Splash. And, in its not-so-distant past, it was known as Gorda Cay and used for drug smuggling. In 1999 Disney signed a 99-year lease with the Bahamas and now the island sees thousands of cruisers hoping to have a perfect beach day.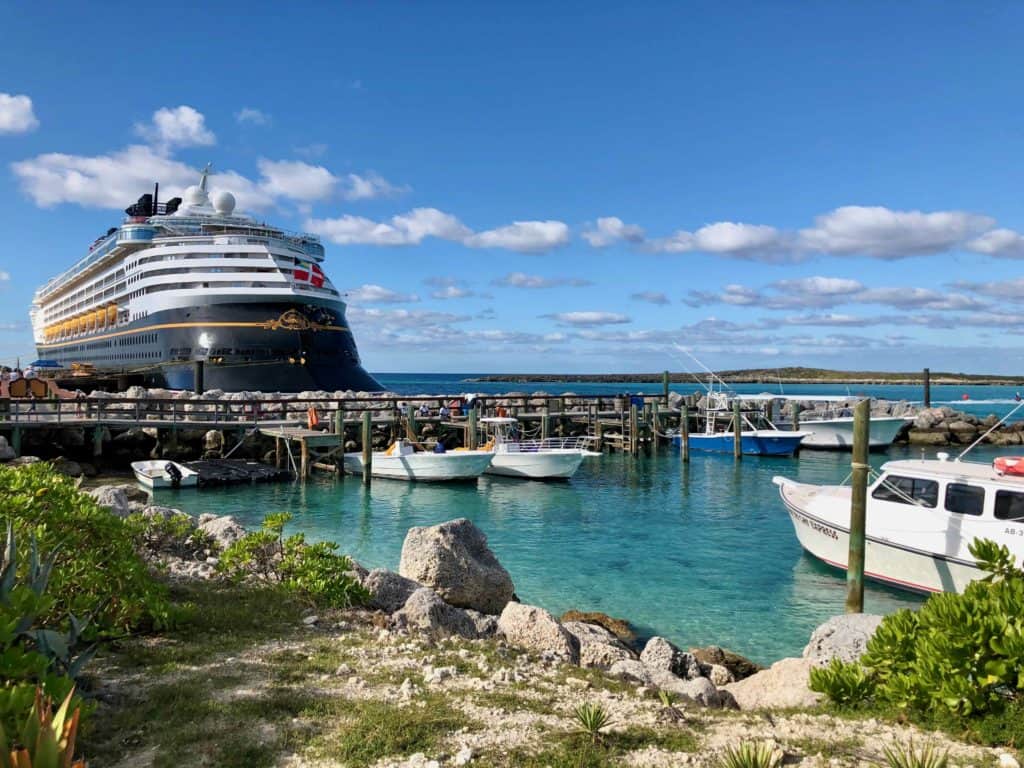 Our First Time at Castaway Cay: What Not to Do
Our first time at Castaway Cay was less than perfect. We planned to do everything we could do to make the most of our time. I booked the Extreme Getaway Package that included snorkel gear, floats, bike rental, and Castaway Ray's Stingray Adventure.
Snorkelling Gone Wrong
We got off the ship as soon as we could pick up our snorkel gear and headed out to the snorkelling beach. My daughter was eager to head out into the water. My husband put on his mask and started out. Within a minute he had a bad nose bleed and his mask filled with blood*. My daughter who was seven at the time immediately melted down over the fear of sharks and blood in the open ocean. That was the end of our snorkelling experience, she was not about to risk her father getting another nosebleed out in the deeper water. It had been years since I had snorkelled, so I wasn't that disappointed when we decided to move on to our next activity.
*for those that are squeamish thinking about using a mask full of blood Disney soaks the snorkel gear in disinfectant.
Locked in the Kids Club
We dropped our daughter off at the kids club on Castaway Cay and headed out to the beach to relax in a lounger. Not ten minutes later we received a call that she wanted to be picked up. Off we went to pick her up. We arrived just as the Kids Club system went down. The system that allows you to sign your kids in and out of the club. She was standing right there at the gate but we couldn't get her out until they could get the system up and running again. Forty minutes later she was free and it was time for our Stingray Adventure.
Feed me not the Stingrays
The Stingray adventure is fun, but at this point, my daughter, who had narrowly survived a potential shark attack and was locked away in the Kids club with no way to escape, was reaching the end of her patience. She decided she wanted nothing to do with the Stingrays. My husband and I fed them and enjoyed the excursion.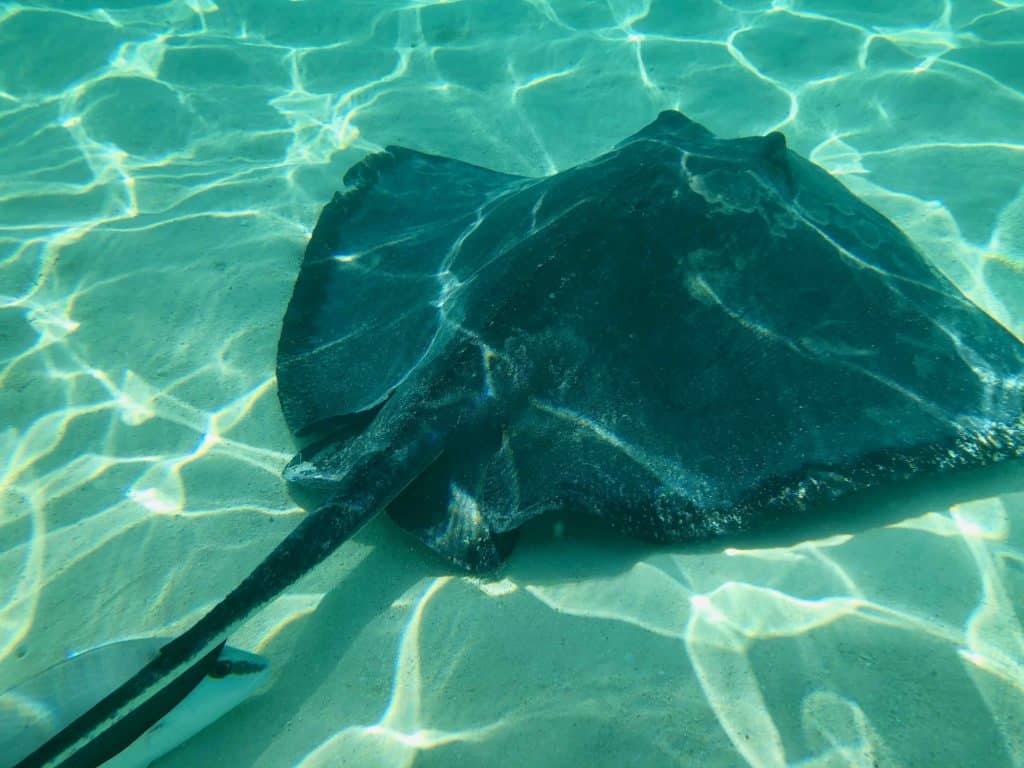 We enjoyed some lunch at Cookies and called it a day. We didn't use the floats or go on a bike ride. Our first Castaway Cay day was a bit of a bust. I am going to give you some tips so your first day goes better
Know where you want to go on Castaway Cay
Castaway Cay is divided into two main Beaches The Family Beach and Serenity Bay beach for 18+. The tram makes two stops after you board at the Kargo Handling Stop. The first Scuttle's Tram Stop. This stop drops you near Castaway Ray's Stingray Adventure, Gil's Fins and Boats, and the Snorkelling Lagoon. The second stop Pelican Point Tram Spot drops you nearer to Pelican Point, Flippers and Floats, and the Bike Rentals. You can also catch the shuttle to Serenity Bay there. Scuttles Cove has the Kids Club and there is a teen club called the Hideout.
Get off the Ship Early
The one thing we did do right was that we got off the ship early. Getting off the ship early will give you a good choice of lounge areas. Disney will be handing out towels to take with you to the beach when you get off the ship. Get your towels and head to the trams. You certainly can walk to the beach, but the tram will get you there quicker. There are lots of loungers, chairs and umbrellas available.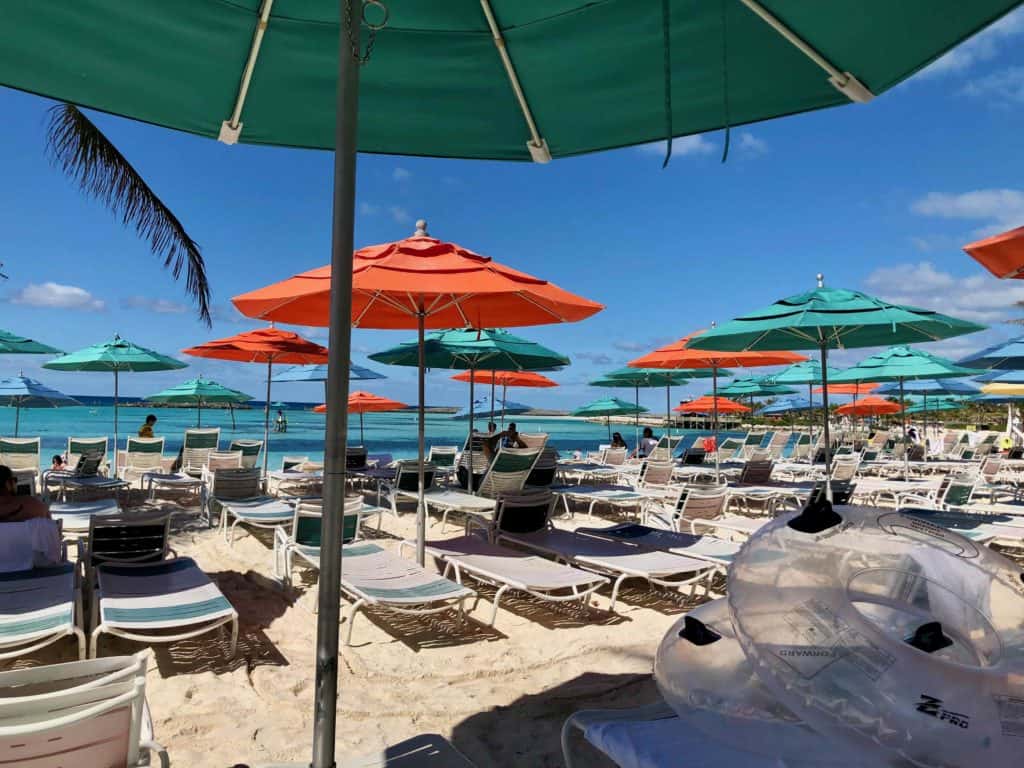 Towels
You don't need to bring any beach Towels with you. Disney provides towels as you get off the ship. As you disembark Cast Members will be handing out towels, let them know how many you need and you will be on your way. At the end of the day, you can drop your used towel in the towel return bin and make your way back to the ship.
Have a Drink
Once you have found a great location make sure you enjoy a tropical beverage. Servers will come around to the loungers and take orders. There is usually a drink of the day, and sometimes there is a two-for-one deal. If you don't see any servers you can also go to one of the bars and get the drink of the day.
Rent a Float
Renting a float is a great way to enjoy the water. You can float along enjoying the sun and the water at the same time. Make sure you are careful with the sun or you can get a sunburn. Pro tip if you wait until later in the day many floats are abandoned and you can borrow one to enjoy the less crowded beach. Also, make sure you take a ride down one of the slides at Pelican Plunge. If you wait until later in the day there will be less of a wait.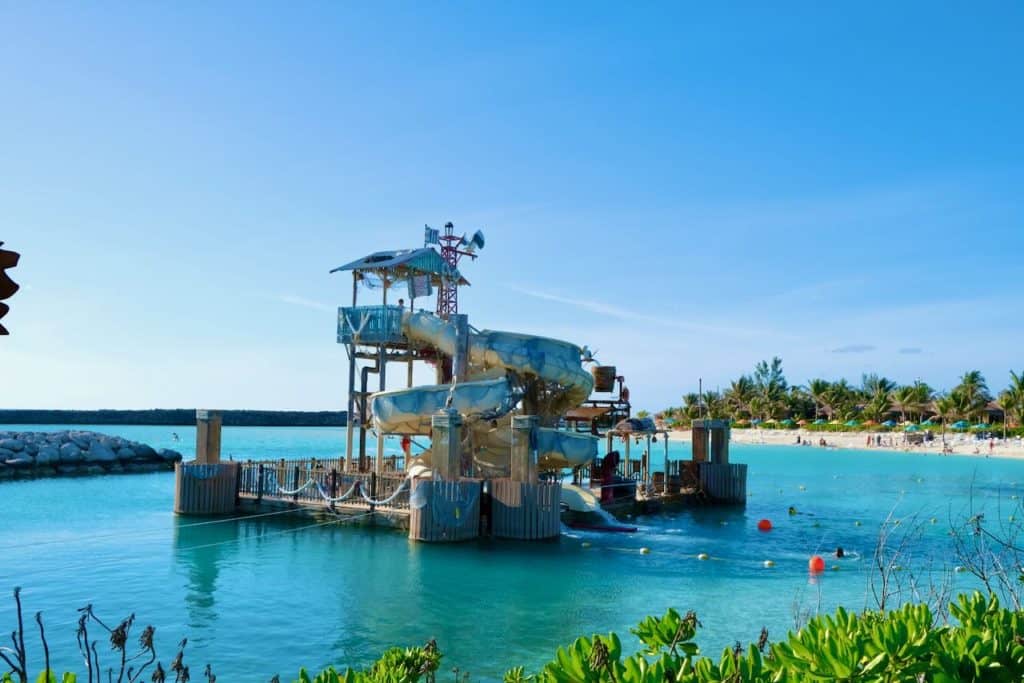 Have Lunch at One of the BBQ's
Make sure you have lunch at Cookies, Cookies too, or the Serenity Beach BBQ. You can find an assortment of salads, hamburgers, hot dogs, chicken, fish, and my favourite ribs. There is also fresh fruit, cookies and cakes for dessert. Like on the ship there is self serve drinks and ice cream.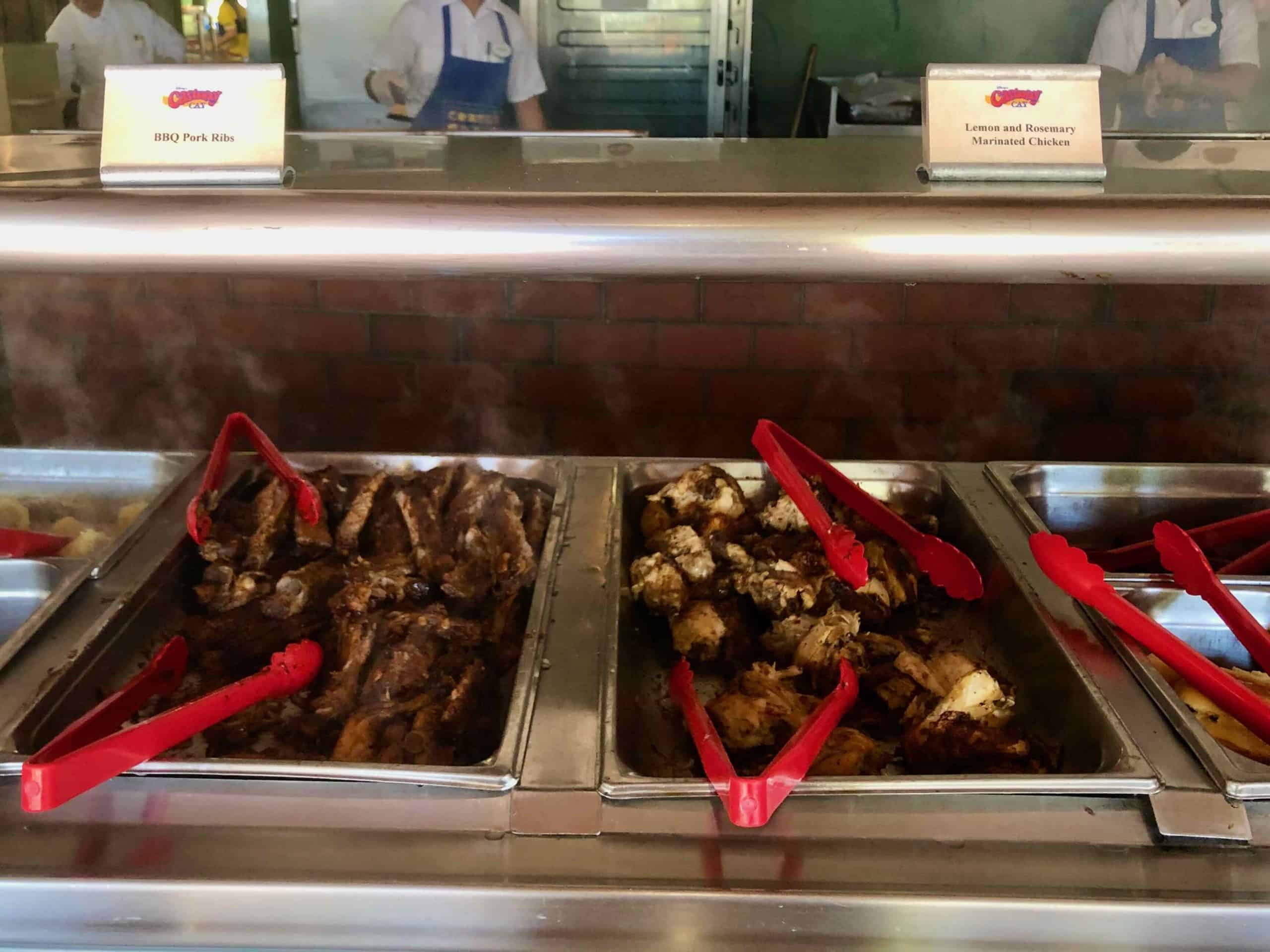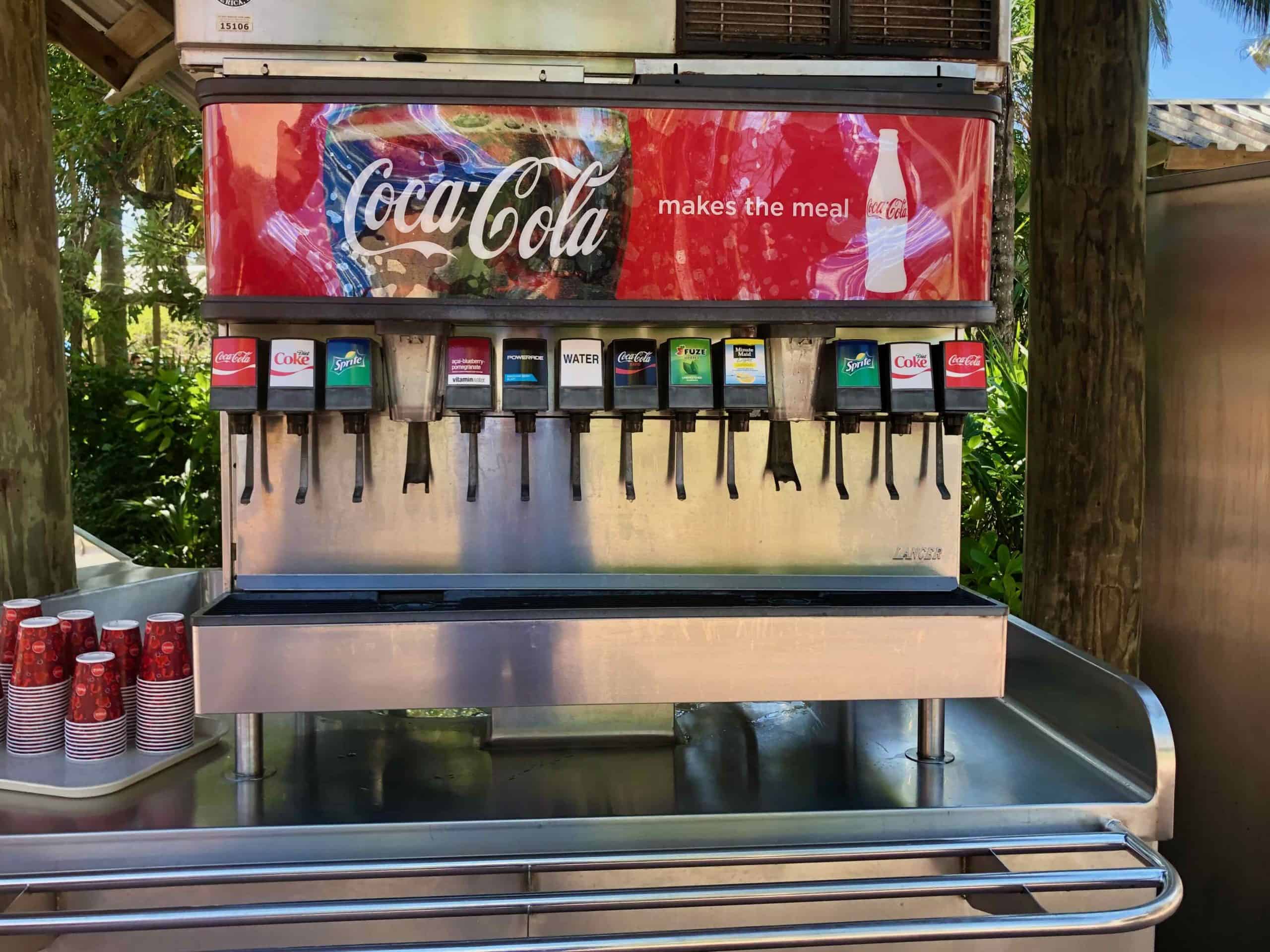 Pick Up Your Souvenirs Early
The shops at Castaway Cay tend to close early. After our first cruise, we always seem to be one of the last groups leaving the island. By the time we make our way back to the ship the shops are already closed. If there is something you want to pick up make sure you do it before the shops are closing.
Lockers at Castaway Cay
Be aware that there are no lockers on the island unless you have rented a Cabana. We have had no issues with leaving our stuff on our loungers, but we don't have any valuables with us. I will have my e-reader but that is usually it for valuables. We keep our phones with us. Usually, I carry a beach tote to keep anything extra sunglasses or sunblock. Your Keys to the World cards work on Castaway Cay and you don't usually need ID. The last time we were on Castaway Cay we did need a photo ID and they did check it. I don't think that is the norm, but it was in February 2020 and the world was becoming anxious about COVID-19. Make sure you check to see if you will need a photo ID.
Castaway Cay 5K
If you like to run make sure you do the Castaway 5K. You make your way past swaying palms as you run, walk, or roll along the airstrip to the observation tower and take the lead past sweeping shorelines to the finish line. All finishers receive an exclusive Disney Castaway Cay 5K medal.
Currently, due to Covid restrictions, the 5K has been a little more informal. You can run the route like normal and let guest services know that you complete the run to receive your medal.
Character Appearances on Castaway Cay
Throughout the day, delight in sightings of some of your favourite Disney Characters throughout Disney Castaway Cay. The characters will be dressed in their beachwear. It is also a great opportunity to meet Captain Jack Sparrow.
Enjoy Your Time at Castaway Cay
Take your time and enjoy the island. The last time we were at Castaway Cay we spent the early part of the day enjoying the beach and the sun. Around 2 o'clock we took our daughter back to the ship and Jay and I headed back out to visit Serenity Bay. It was our first time there. The beach was fairly deserted by then. We spent a little time there and walked back to the ship enjoying the walk and the sites along the way.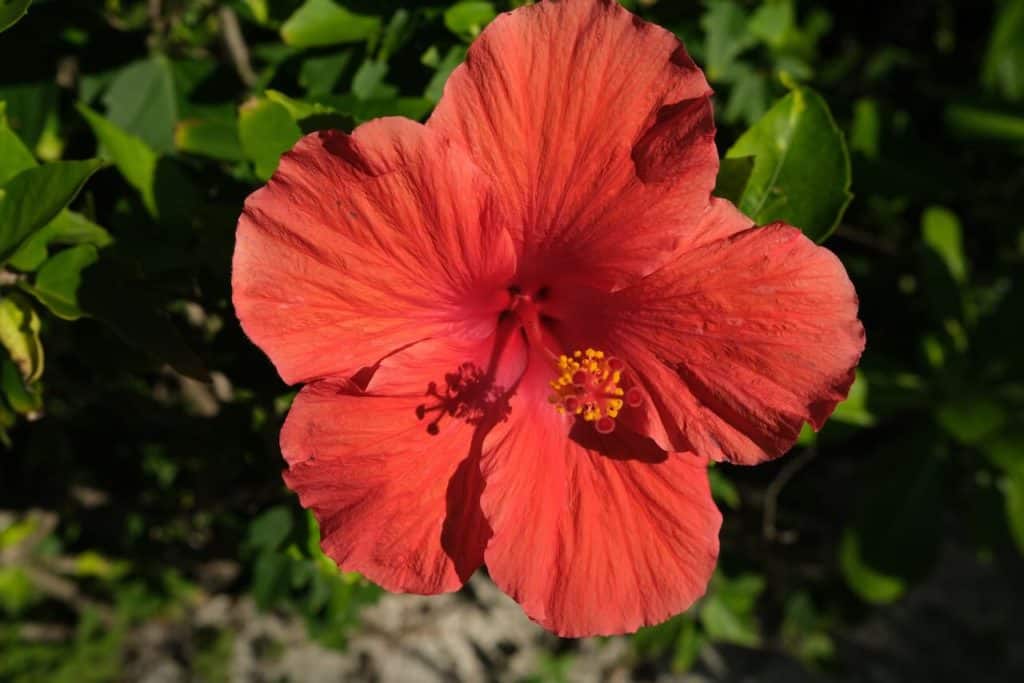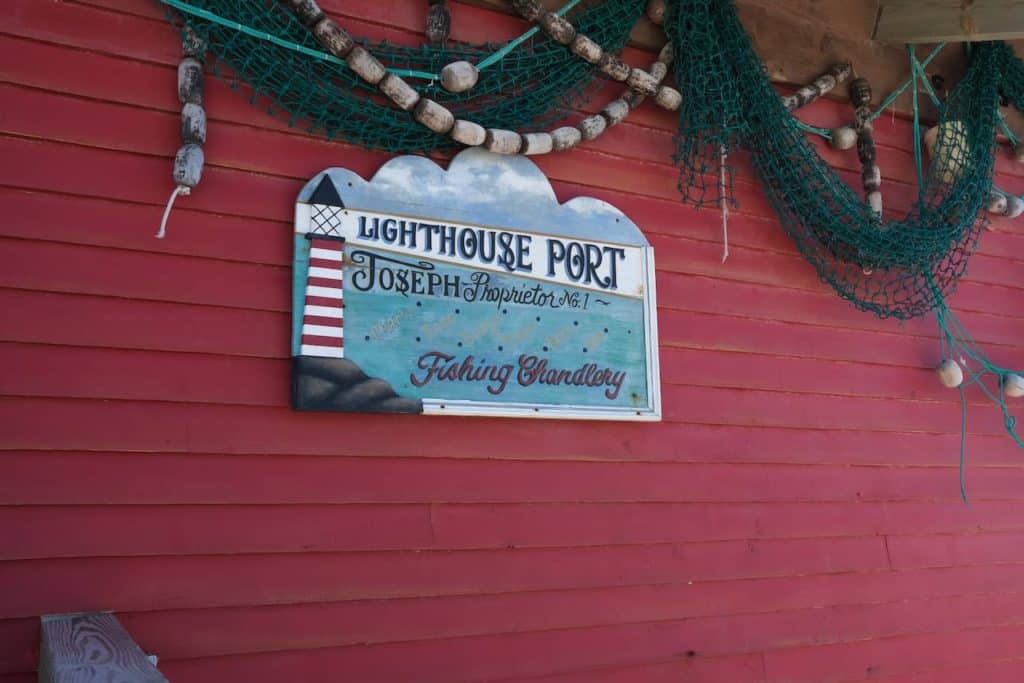 Those are some of my tips to enjoy your time at Castaway Cay. What are some of your favourite things to do?
---
This post may contain affiliate links. Meaning, that if you make a purchase through my links, I will earn a small commission at no additional cost to you. Thank you for your support of this site.